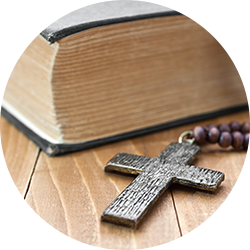 Join us for worship
Morning Mass
Monday, Wednesday,, Friday and Saturday at 9.30 am
Sunday - sung Mass at 9.30 am with Junior Church during term times.
Evening Mass


Tuesdays at 7.30 pm as well as most Feast days - check the weekly Bulletin for variations.

Please contact a Churchwarden if you would like to access Mass on Zoom.
Welcome

Hello and welcome to the website for St John's Church, Higham, Kent.
Anyone and everyone is welcome at St John's. Mass is offered daily to the glory of God and in intercession for the wider community and its needs.
There is some history of the church and teaching about what we get up to as well as contact details on the Who's Who page. For those areas where you are especially looking for something and it's not clear or obvious – just email webmaster.stjohns@btconnect.com and we'll do our very best to help.
Please contact Father Clive Jones, the Priest in Charge, for spiritual guidance -- vicar@highamparishchurch.org.uk.
from the Churchwardens
St John's Church
Coffee and Conversation

Saturday 4th November 10.30-12.30.
Saturday 2nd December 10/30-12.30
Christmas Fayre 2nd December 12 noon - 3 pm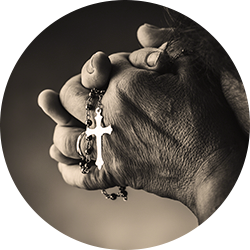 Weekly Bulletin
Our weekly information sheet with details of opportunities for prayer and worship, news, intentions and remembrance for the week